October 13, 2022
Umeeversity Pop Quiz: Cosmoverse 2022
Watch Umee CEO Brent Xu's presentation at Cosmoverse and take the quiz for a chance to earn rewards!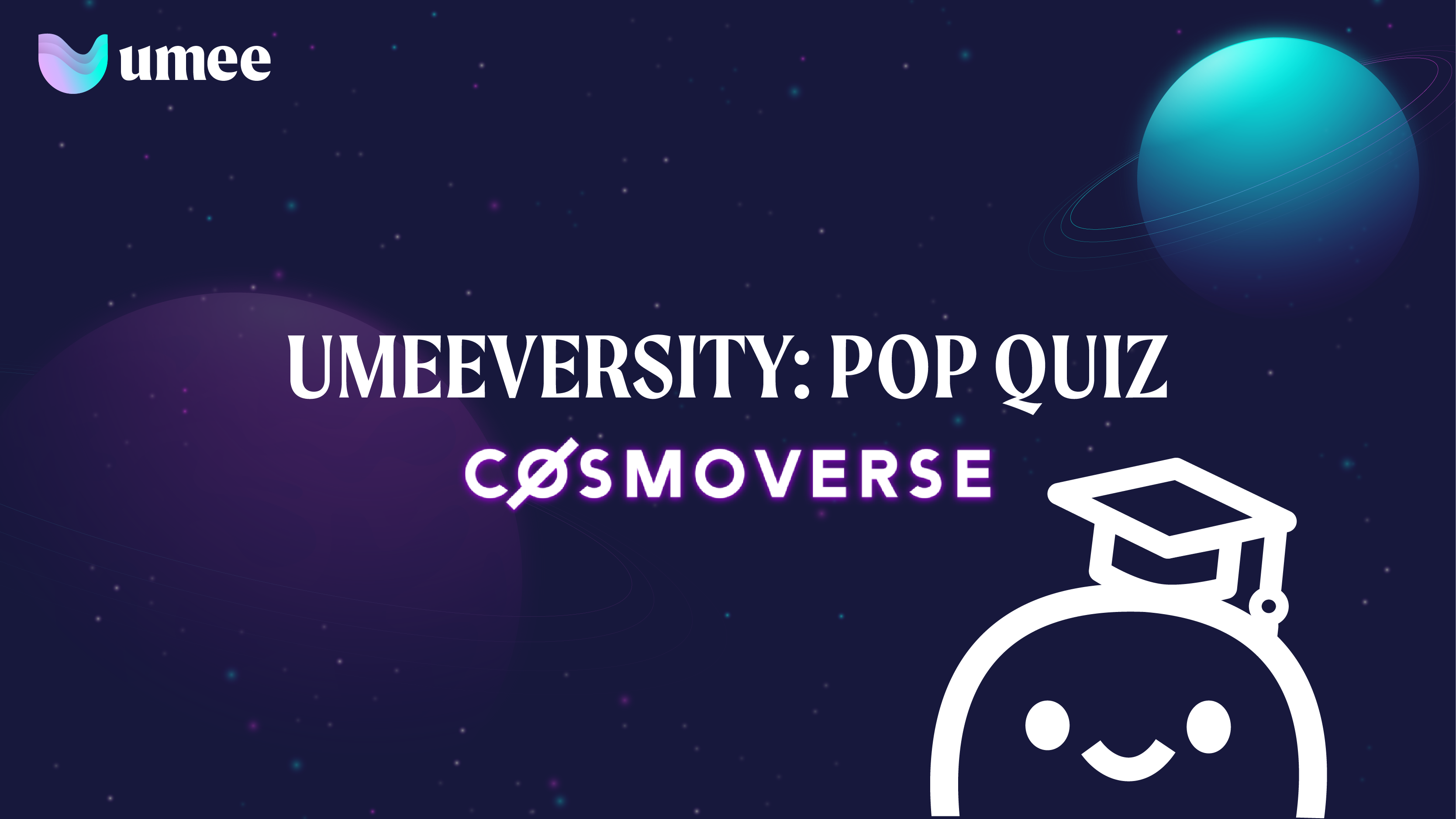 What: Umeeversity Pop Quiz: Cosmoverse 2022
When: From October 13th to October 16th at 23:59pm UTC
How to participate: Watch Brent's Cosmoverse presentation (seen below) and show us what you've learned by completing this quiz.
Rewards: Participants who answer the 5 questions correctly have a chance to earn a share of 10,000 UMEE and 50 WL spots for Umee's upcoming NFT collection!
Have you heard the latest Umee alpha?
Remember, you've only got one chance!